membership and workshop hire
* Access to Workshop
* Use of high quality equipment
* 10% discount on any of our classes
* Free workshop induction
the smiddy annual membership
£80.00

The Smiddy Membership is a yearly membership that grants you access to Vanilla Ink The Smiddy during its work hours, out with class time. Whether you want to use the rolling mill for a morning or hire a bench, this low cost membership allows you to access the space and specialised equipment at a time to suit you.
Once you are a Member, you can pick and choose suitable times to hire space within the Smiddy to develop your own work within our beautiful workshop in Banff.
*please note that The Smiddy Membership is only granted to those with jewellery experience, this means working to at least an intermediate level under the guidance of Vanilla Ink or another Jewellery class provider.
Please contact us by email at hello@vanillainkthesmiddy.co.uk if you have any questions
Facilities at the Smiddy
We have 5 benches with their own hand tools, sievert torch and pendant motor and we also have the following equipment;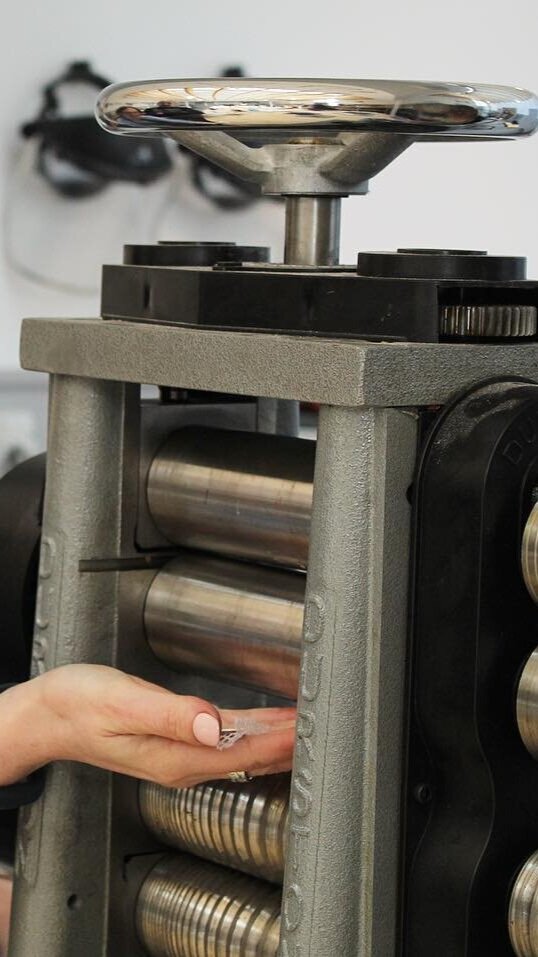 Kiln
Drawbench
Guillotine
Various mandrels
Various Swage blocks
Collet formers
Large soldering station
Rolling Mill
Ring Stretcher
Pillar Drill
Pendant motors
Barrel Polisher
Polishing motor
Hand tools
Stone setting equipment
Various hammers
And much more…
hire workshop space
available Hours:
You can book workspace at The Smiddy usually at the following times:
Monday: 10am - 1pm
Tuesday: 10am - 1pm
Wednesday: Closed
Thursday: 10am - 1pm
Friday: 10am - 1pm
Saturday: *Contact us for availability
Sunday: Closed

3 hour workspace hire = £15
*please note that you must have Smiddy Membership before you can hire workshop space.
Please contact us by email at hello@vanillainkthesmiddy.co.uk to book…